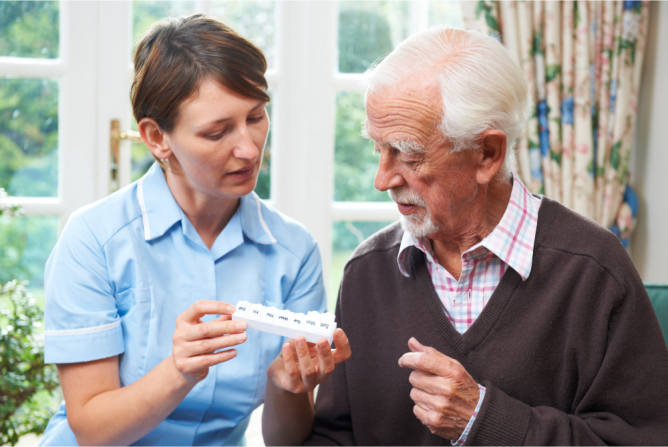 Medication management and adherence are among the most challenging tasks for seniors and their caregivers. It is often complex as medications and quantities change as senior's health needs evolve. As a provider of in-home care in Elkins Park, Pennsylvania, we will discuss medication management tips for older adults:
Presort pills into dispensers.
For seniors taking several medications, daily reminder boxes or pillboxes are helpful. These containers are typically organized by the day of the week, so seniors can more easily remember to take their medicine for the day. If they forget, they can notice it immediately when they check their dispenser.
Set daily reminders.
Neglecting to take prescribed medication affects how the body functions and makes seniors more susceptible to infection. Please set an alarm reminder and utilize a calendar and reminder system to make it easier to keep track of medications. In-home caregivers can also provide medication reminders to help seniors remember to take their medicine at the same time each day.
Keep a list of medications.
Keep an updated list of medications, including prescribed, over-the-counter, and supplements. In addition to personal care in Pennsylvania, a caregiver can update this list with information like dosages and special instructions. It will make knowing which medications to take together to prevent potential side effects easier.
Arrange high-quality care with your trusted home care provider — Silverbird Homecare Services LLC. Unlike a nursing home in Elkins Park, Pennsylvania, we deliver our services to your home. Contact us to receive timely and reliable support for your medication regimen.
Disclaimer
Blogs, content, and other media uploaded online are for informational purposes only. Contents on this website should not be considered medical advice. Readers are strongly encouraged to visit their physician for health-related issues.