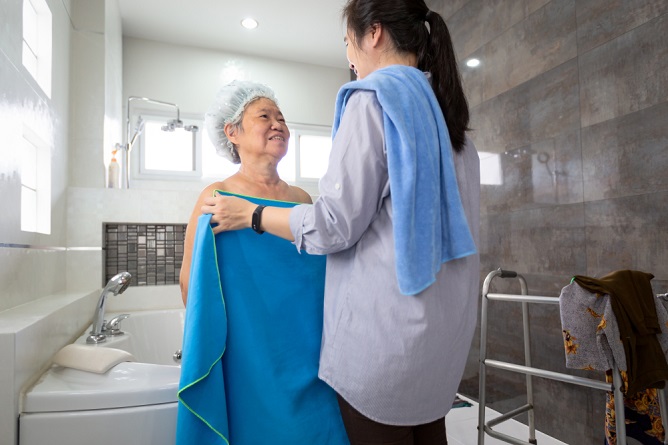 Observing proper hygiene is essential for people of all ages. It isn't only about grooming oneself, but it is also about taking a protective measure against illnesses and diseases. This is why everyone should maintain proper personal care at all times. One can get started by creating a checklist that includes bathing and dressing. It helps them keep track of their routines.
For most people, performing personal hygiene tasks comes is so easy. However, it's another story for the rest. Physically challenged individuals may find it a struggle to do personal care. This is evident among patients who are in a nursing home in Elkins Park, Pennsylvania, and other local areas. They require assistance from others.
There's nothing wrong with letting patients and seniors observe personal care in Pennsylvania on their own, but this is a little too risky for their safety. Their frail conditions put them at greater risk for accidents. Seeking assistance from others is beneficial for them. The good news is they can always rely on their loved ones and health professionals.
Did you ever have to assist someone else with personal care?
Make sure to take note of these tips:
Let the patient feel relaxed
Prepare clothing for a cover-up
Use high-quality continence supplies
Make sure that the bathroom floor isn't slippery
Check the water temperature beforehand
Need assistance?
Feel free to reach out to Silverbird Homecare Services LLC, a dependable provider of in-home care in Elkins Park, Pennsylvania.