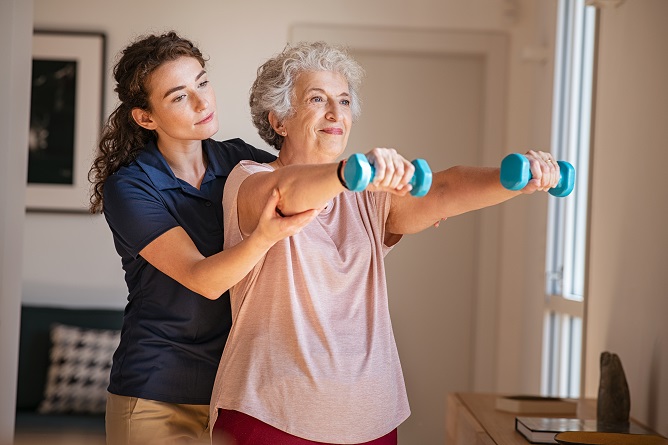 As adults enter their senior years, it becomes harder for them to move around like they used to. To keep their independence, seniors need to stay physically active. However, it can be hard for them to do this on their own.
Often, family members are ill-equipped to provide these types of in-home non-medical care services, for fear of hurting or injuring their loved one. This is just one of many reasons to hire a dedicated companion for your elderly relative.
Our private duty caregivers at Silverbird Homecare Services LLC are experienced in helping their senior patients get the daily physical activity they need to maintain a healthy lifestyle.
They know the stretching and workout routines that work best for senior men and women. As part of personal care in Pennsylvania, they can develop a personalized exercise routine for their patient and personally guide them through each exercise and stretch.
Moreover, when necessary, they can provide emergency and first aid as part of in-home care in Elkins Park, Pennsylvania. The goal is to allow patients to improve their physical flexibility, mobility, and strength, so they can enjoy more independence in their daily lives. Being more physically fit will also reduce the chances of falls and injuries.
There is no better nursing home in Elkins Park, Pennsylvania than your very own home sweet home, especially when you have one of our nurses taking care of your senior loved one. Call us today to learn more about our in-home caregiving services.